Meet Our Dentists
Dr. Kanani, Dr. Chadha and Dr. Chander, our Smile Town Burnaby dentists, love working with children – they go above and beyond to make sure each child gets the right dental care for their unique needs.
---
Dr. Karim Kanani
General Dentist
Certificate in Pediatric Dentistry
University of Rochester, 2014
Dr. Karim Kanani was born and raised in the Lower Mainland Area. He has a Bachelors degree from the University of Victoria and a Masters degree from the London School of Economics in England and the University of Medicine and Dentistry of New Jersey. He received his Doctor of Dental Medicine degree (DMD) from the University of Pennsylvania.
Furthermore, Dr. Kanani graduated from the University of Rochester – Eastman Institute for Oral Health - with a Certificate in Pediatric Dentistry and is an active member of the Canadian Academy of Pediatric Dentistry (CAPD) and the American Academy of Pediatric Dentistry (AAPD).
Dr. Kanani has a passion for working with children and providing the best possible treatment in a professional and caring environment. Dr. Kanani recently got married, and in his free time he enjoys reading, working out and spending time with his niece and nephew.
Dr. Diya Chadha
Certified Specialist - Restricted to Pediatric Dentistry
Dr. Chadha is a graduate of the University of Pennsylvania, where she received her Doctor of Dental Medicine (DMD) degree.
She further when to pursue a specialty in pediatrics and special needs care from Lutheran Hospital in Brooklyn, New York.
After spending a few years in private practice in the US, Dr. Chadha has returned to Canada.
She was accompanied by her husband and two children where they settled in her hometown of Vancouver, British Columbia to pursue a meaningful career in pediatric dentistry.
Dr. Chadha absolutely loves working with her young patients.
Her passion for providing a positive dental experience to each child she treats is always evident, and she brings a mother's touch to her care.
---
---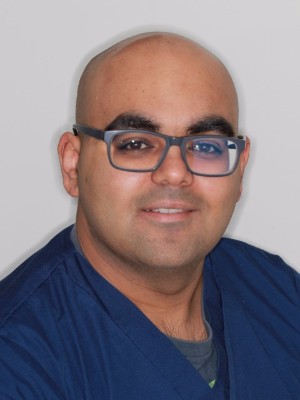 Dr. Kunal Chander

Certified Specialist in Pediatric Dentistry
Dr. Kunal Chander was born and raised in India and moved to Vancouver in 1999.
He completed his undergraduate biochemistry degree at Simon Fraser University (Burnaby, BC). During this time, he volunteered at several hospitals and also worked in research laboratories.
Through his hospital volunteer work experience, he realized that he wanted to help people in need.
His own visits to the dentist sparked his interest in dentistry. He went to the University of Western Ontario to pursue dentistry. He received his Doctor of Dental Surgery degree in 2011.
To further his training in dentistry, he did a one year General Practice Residency program in Saskatoon where he worked with medically compromised patients, children and special needs patients. In particular, he enjoyed working with kids and special needs patients, motivating him to pursue specialty training in pediatrics.
Dr. Chander worked in Alberta in private practice prior to completing his specialty training in Pediatric Dentistry at UBC and BC Children's Hospital. He also presented his master's research at the Canadian Academy of Pediatric Dentistry.
Dr. Chander is fluent in English, Hindi and Punjabi. In his free time, he likes to cook, watch movies, and enjoys occasional workouts at the gym.
Download the FREE SmileTown Kids' Activity Booklet.
A great resource to help get your kids ready – and excited – to visit the dentist.
---
Enter your email address below to get the FREE activity book and to receive our latest news and updates.